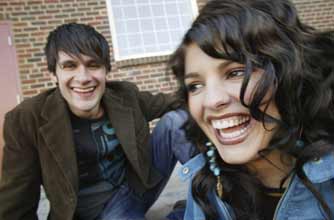 We've teamed up with our sister magazine Woman's Own
and their counsellor Emma Marlin to solve your relationship problems.
This week she helps a woman who is divorced and wants to start dating again.


Q I haven't got out much since my divorce over a year ago. I've noticed a man a few times at a local café. We've made eye contact, but that's all. My friend suggested I write the man a note asking if he'd like to meet for coffee and include my number or email. My self-confidence isn't that high but I'm ready to meet someone new.
- Katie, Birmingham
Emma's advice
Go for it! The worst that can happen is you might have to find another café. On the other hand, he might really appreciate you making the first move. If it doesn't work out and you do want to pursue meeting a man, ask a friend to sign you up for something like
www.mysinglefriend.com
and/or put yourself in a better position to meet men by doing something outside your normal routine such as taking salsa lessons or volunteering in your community. When you're having fun, you're more likely to feel less aware of the men around you, which is exactly when you're most likely to meet them.




Continued below...



Still looking for more advice?

- See more Ask Emma

- Relationship advice

- The latest from Woman's Own