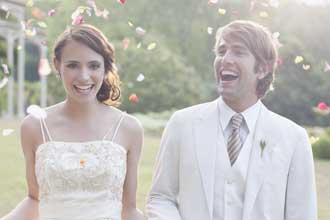 Continued below...
Kate and Wills chose Westminster Abbey, David and Victoria Beckham picked a gothic castle in Ireland - but if you're struggling with a wedding venue then look no further! We've got 100 wedding venues for all budgets across the UK and abroad to inspire you. From country manors to Italian villa, there's something for every couple, so pick a destination and take a look through the best loactions now...

London

South East England

East and Central England

South West England

Wales

North East England

North West England

Scotland

Ireland and Northern Ireland

Europe and Overseas


Disclaimer: Wedding costs vary depending on what add-ons you opt for. We have done our best to categorise the venues in terms of budget, but note that some include food/drink while others are venue hire only.

Prices quoted are correct at time of writing. Venues may update their rates at any time so we recommend you contact them directly for a more exact costing for your requirements.