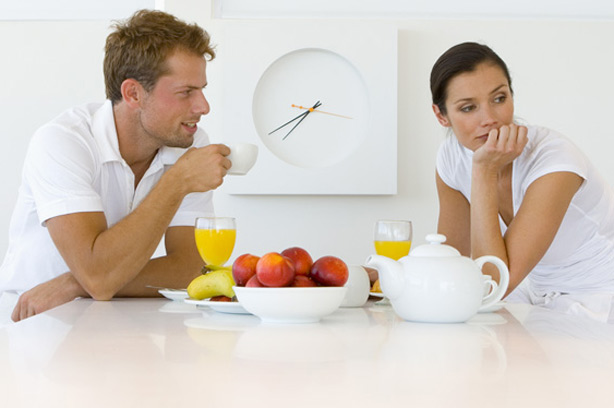 We've teamed up with our sister magazine Woman's Own and their counsellor Emma Marlin to solve your relationship problems. This week she helps a woman who is going through the menopause and doesn't feel like having sex anymore.


Q Since hitting the menopause I've gone off sex. I avoid going to bed at the same time as my husband in case he makes a move. My husband says he can't go on like this and do I want him to have an affair? I still love him but have no desire to have sex anymore.
- Denise, Ipswich
Emma's advice


Anytime we notice we are avoiding something in our lives, it's a good indication we are side-stepping difficult feelings or unspoken fears. So, as scary as it may seem, I want you to explore why you're avoiding sex and to be open to the idea that this is not just a physical issue, but an emotional one too. After all, your husband is so upset he's talking about going elsewhere for sex. Start by speaking to your GP. She or he may recommend psycho-sexual counselling to help you and your partner explore this difficult issue with support. I would also suggest you read Rekindling Desire: A Step-by-step Program to Help Low-sex and No-sex Marriages by Barry and Emily McCarthy (£8.73 amazon). This may sound like hard work, but many couples find that with a little help, they enjoy some form of sexual intimacy well into their 70s.





Continued below...



Still looking for more advice?

- See more Ask Emma

- Relationship advice

- The latest from Woman's Own