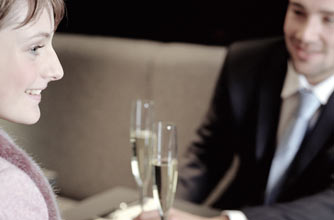 We've teamed up with our sister magazine Woman's Own and their counsellor Emma Marlin to solve your relationship problems. This week she helps a woman who likes a man she met on the Internet but isn't sure if she trusts him.



Q After a messy divorce last year, I recently went on my first date with a man I met online. I liked him a lot, but his online ad was a far cry from the truth. He was not as tall, not as thin and certainly didn't have as much hair as his photo suggested. None of these physical things matter so much to me, but I am bothered by the lies - especially after what my ex did! I wonder if I can trust this man?
- Karen, Nottingham
Emma's advice
It's no excuse, but according to a quick poll of my female friends who've had success with online dating, a staggering amount of men (and women) see no issue with stretching their physical statistics! You may want to give this man you've met the benefit of the doubt. Look for these positive signs that he's trustworthy; being open with information about both his past and present, listening to what you say and asking questions and doing what he says he will. Remember though, your best insurance is to take things super slow and remind yourself every now again that you can trust yourself to trust again.




Continued below...



Still looking for more advice?

- See more Ask Emma

- Relationship advice

- The latest from Woman's Own