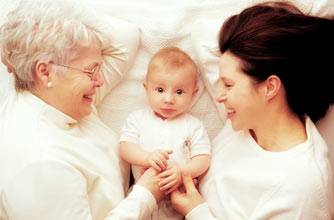 We've teamed up with our sister magazine Woman's Own and their counsellor Emma Marlin to solve your relationship problems. Here she helps a woman who is worried about her mother-in-law's health.


Q
My mother-in-law has become very moody and frail but my husband and his sister seem to be denial that she's declined. They were both shocked for instance when she was recently diagnosed as severely anaemic, even though I had mentioned many times that she was eating mostly instant meals from her freezer. What can I do to get through to them that she needs more help?
Emma's advice
I'm sorry to hear about your mother-in-law. Denial is a cushion that the best of us use when reality is just too painful to deal with. Thankfully, your objectivity can make a difference. Here is a 3 step plan that I hope will address your concerns.
Step 1.
Call a family meeting with your husband and sister-in-law. Given recent events, explain that you feel it would be helpful to have some kind of agreed plan about how to care for your mother-in-law in the coming months and years.
Step 2. I recommend one of you then call Age UK's Advice Line on 0800 169 6565. They can help you understand how to take care of the more urgent issues - such as her meals and advise you on how to prepare for future issues.
Step 3. Divide up the caring. For instance you could suggest your sister-in-law take charge of monitoring your mother's health which will involve making contact with her mother's GP to ensure her needs are being properly assessed. Perhaps your husband can take charge of ensuring her finances are in order in case you need to start buying-in extra help? Once you have a clear picture of your mother-in-law's needs, I believe that coping and dealing with any issues that crop up will seem much more manageable.




Continued below...



Still looking for more advice?

- See more Ask Emma

- Relationship advice

- The latest from Woman's Own