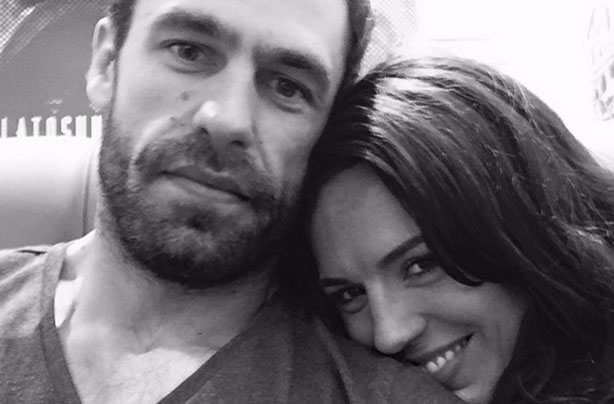 Emmerdale's Kelvin Fletcher has spoken out about feeling 'complete' after marrying singer fiancée Elizabeth Marsland in an emotional ceremony.
Kelvin, who has played Andy Sugden in the ITV soap since 1996 and also had cameo appearances in Coronation Street, tied the knot with long-term girlfriend Elizabeth last weekend.
The pair said 'I do' at One Mayfair in London, in front of celebrity guests including Michelle Keegan and other Emmerdale co-stars.
Speaking exclusively to Hello! Magazine, Kelvin said; 'I knew I wanted to marry Liz the day I met her. Deep down I knew she was the one.'
Kelvin gushed about his childhood sweetheart; 'The image of Liz coming towards me up the aisle will live with me forever. She took my breath away. She looked so beautiful.'
The couple grew up together but went their separate ways and only rekindled their romance a decade later, with Kelvin proposing in December 2014.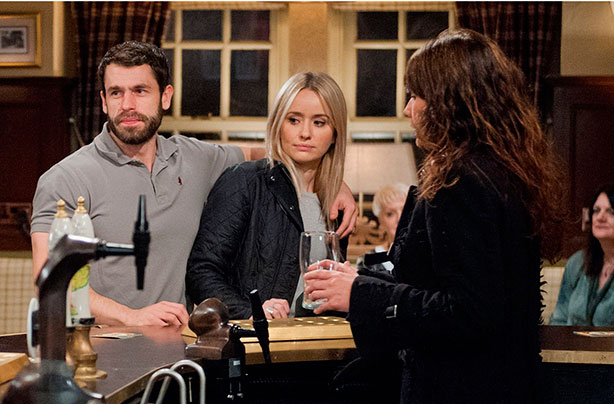 Kelvin as Andy Sugden, with his on-screen wife Katie Sugden
'We didn't need a piece of paper to prove anything because we know we love each other. But now that it's here, it feels so right... marriage completes us.'
Kelvin, who grew up in Oldham, said; 'We're here in a big posh venue but I'm just a working-class boy and it's the simple things that matter to me – like genuine words of love and support.'
Wedding guest Michelle Keegan, who also walked down the aisle in May this year with husband and Heart radio host Mark Wright, said; 'Seeing Liz and Kelvin looking so happy, I wish I could do it all over again.'
Michelle, who played Tina McIntyre in Corrie until 2014, added; 'I knew exactly how she must have been feeling: emotional and a little bit nervous.'
Continued below...
Kelvin, who was nominated in 2007 for the British Soap Award's Sexiest Male Of The Year accolade, was also given encouraging words by co-star Danny Miller; 'We're very close as a cast and it feels as if it's your brother up there getting married.'