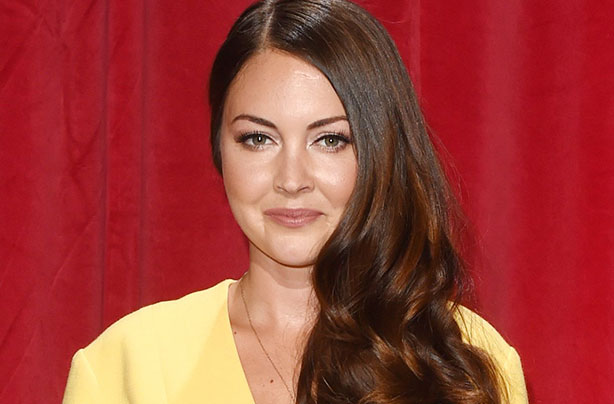 Happy news for EastEnders actress Lacey Turner - she's engaged!
The soap star, who plays Stacey Slater in the BBC show, has kept schtum on her own social media accounts, but her now fiancé Matt Kaye took to Instagram to share the update, posting a picture of the pair with the caption: 'She said yes ooooosssshhhhhhhh #fiance@laceyturner'.
In the snap, Lacey can be seen crying tears of joy, with an impressive diamond ring on her third finger.
Fans were quick to congratulate the couple on their announcement, with one writing, 'Congratulations to you and @laceyturner hope you will be happy together forever' and another adding, 'Congratulations to you both, wishing you every happiness'.
A close friend of the couple, actor Josh Myers, shared another picture of the intimate moment, writing, 'Just wna say a huge congratulations to my best mates @laceyturner and @matty_overgrown on there engagement so happy for you both love you both so much #best #mates #engaged #love #you #both #so #much ❤️❤️❤️'
Lacey and Matt are childhood sweethearts, having first met at the age of just 15. They have been dating on and off since 2007, and rekindled their romance once again back in February 2014.
However, the pair have been notoriously private about their personal life, with Lacey declining to speak about Matt in interviews.
The engagement marks the end of a very happy month for the 28-year-old, as she beat off stiff competition to win Best Actress at the Soap Awards, for her storyline about postpartum psychosis.
Continued below...
'I'm only standing up here because of a whole bunch of people so I would like to thank Scott for everything you do and Dom [EastEnders executive producer Dominic Treadwell-Collins] for letting me come home,' she said in her acceptance speech, referencing her return to the soap in 2015.