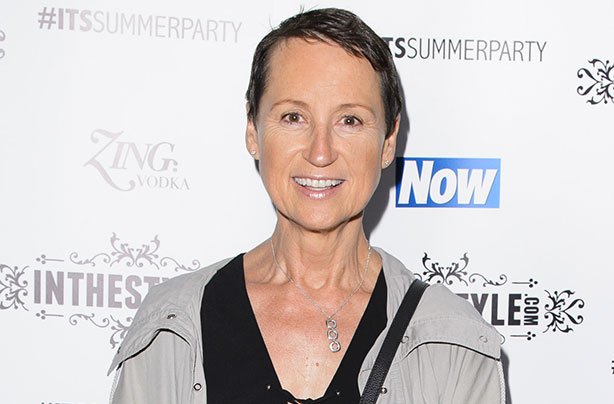 Carol McGiffin has confirmed that she and fiancé Mark Cassidy will get married in 2018, after nine years of engagement.
Speaking to Best magazine, the former Loose Women star revealed that reports that the wedding had been called off were untrue, and actually the pair were planning to tie the knot within the next 12 months.
How handsome is my fiancé/boyfriend/soulmate/partner/loveofmylife? @cassola21 pic.twitter.com/GbN7JVoegF

— Carol McGiffin (@McGiff) May 16, 2017
'Of course [the wedding is still on]!' Carol exclaimed to the title. 'It's definitely going to happen next year. Although, to be fair, I have said that for the last five or six years.'
'Look seriously, it's important to us - we've lost family this year, and that cemented that we want to be together and married.'
Carol, who has battled
breast cancer
herself in the past, sadly lost her younger sister Tracy to the disease in January.
'I knew she was going to die, but I kind of hoped that it would be later… like, years away,' she admitted at the time.
'We were always close as kids, but as we grew up things changed, and I'm really glad that in the end – those last four months – I got to spend some good, quality time with her.'
The tragedy appears to have made Carol even more determined to make the commitment to Mark, who popped the question back in 2008 whilst the couple were on holiday together.
Goodbye flat! Thanks for 17 fun and happy years, especially the 7 here with @cassola21 xxx #KentishTownNW5 #movingon pic.twitter.com/knnpRco5Ih

— Carol McGiffin (@McGiff) January 21, 2016
'I still have three dresses to choose from for my wedding,' she continued. 'I might even get my boobs fixed. But that's major surgery - it's like three months' recovery.'
'I'm not sure I'm ready yet. After that, I plan to spend my time with Mark, going on holidays and just having a really good time.'
Continued below...
Carol has been married once before, to TV presenter Chris Evans, whom she split from in 1993, and formally divorced in 1998.