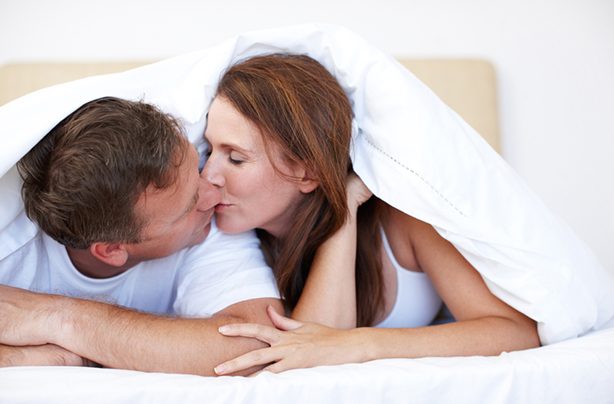 Foreplay ideas: Kissing
Remember what it was like to kiss someone when you were younger?
Okay it may have been a bit sloppy at first, but the passion and thrills you felt were just amazing! So why should this stop just because we're a bit older and wiser?
We say, bring back some good old-fashioned pashing with your man! And to give you a nudge in the right direction, here are some hot kissing tips...
- Start by gently holding his face in your hands and kissing him lightly on the lips.Now softly kiss him all round his lips and the bottom half of his face, keeping your lips closed.
- Move down to his neck and caress it with your lips. Most men love to have their necks kissed and it's one of the most sensitive areas!
- Now go back to his mouth for a proper french kiss - but be careful not to ram your tongue in and out.
- Don't be shy to make a little noise: Men love hearing your pleasure and their hearing is another sense that's being stimulated.
Your kiss should last as long as you want it to. Don't be in a hurry to get to the good stuff, take your time over things and savour each thrilling moment! It may take a bit of practice to get him back in habit of kissing but it really be worth it!