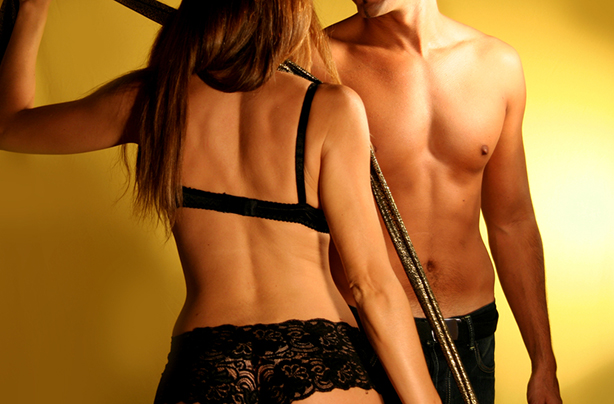 Foreplay ideas: Doing a striptease
Stripping for fun for your fella is a surefire way to get him going and it'll make you feel really sexy too!
The main thing to remember is to relax and enjoy it.
If you're tense and nervous it'll show. It might take a few times but once you get it right you'll love it! The second thing you might want to do is practise a couple of times.
You don't need to choreograph a routine, but getting used to doing the strip and taking your clothes off in a certain way might take a few gos.
Pick clothes that are easy to remove or have sexy details such as knickers which tie up at the side, or shirts you can slowly unbutton.
Choose music that you can easily imagine yourself dancing around to and then just go for it when he's not expecting it.