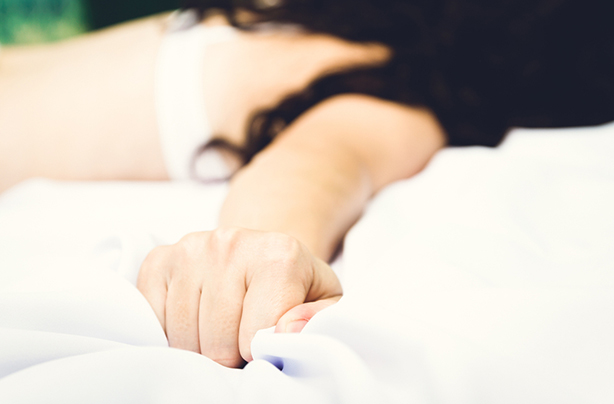 Foreplay ideas: Masturbation
Have you ever watched your man pleasure himself? Has he ever seen you masturbate?
Well, why not try both doing it at the same time?
Start by both getting comfortable - lie next to each other on the bed, or perhaps have one of you on the bed and the other sitting in a chair opposite - whatever works for you.
Then both start touching yourself gently, as you would if you were alone. At first this might seem a little weird, because it's not something you usually do in front of someone else, but as soon as you see each other start to get turned on, you're inhibitions will soon disappear!
If you want to use a vibrator, then feel free - that's likely to send him through the roof, if he's never seen it before. Using sex toys for foreplay is also great because it'll help you see what really turns him on, so next time you can turn up the heat even more!
Try having a competition to see who can orgasm first, or even who can last the longest - not easy when you're watching each other.