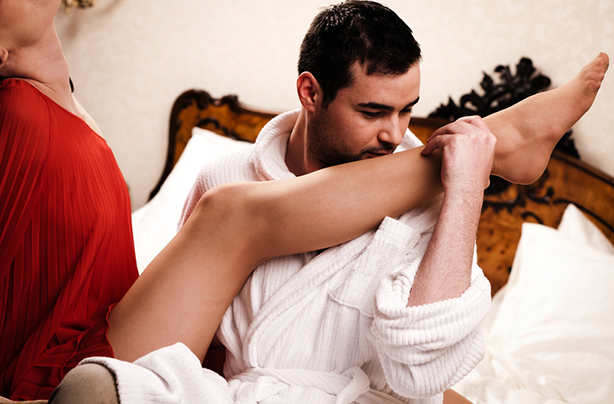 Foreplay focus zone: Legs
It doesn't matter if you don't have perfect legs, the hotspots are still the same: toes, ankles, back of the knees.

What he can do: Start off at your toes. He should slowly massage your feet, toes and ankles, then move on to kissing and nibbling. Get him to slowly move up your legs, concentrating on the backs of your knees, which are highly sensitive. And when he gets to the top of your legs...

Oooh rating: The earth should move! 9/10