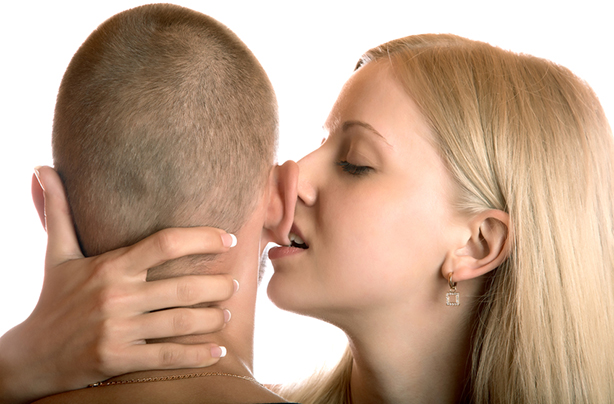 Foreplay focus zone: Ears
Did you know that the patch of skin behind the ear is a real hotspot?
What he can do
: He can tease you - moving from nibbling and kissing your ear, ear lobe and behind. Some women can actually
orgasm
through 'ear sex' but don't put any pressure on it, just enjoy the sensations.
Oooh rating
: Send the kids to the grandparents for the night, you won't want to be disturbed! 6/10.