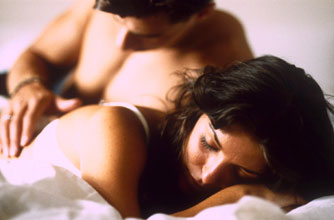 Foreplay focus: Back
An often neglected area but giving your back a little attention can really help your sex drive.
What he can do:
Anything!
Massage
, stroking, kissing, licking... working down from the nape of your neck to your bottom. And he can do all this while playing with your clitoris with his fingers or a
vibrator
.
Oooh rating:
You'll have another excuse to spend more time in bed! 9/10.