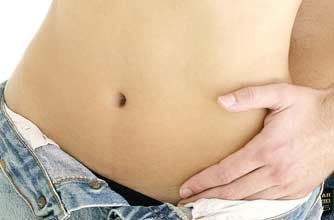 Foreplay focus: Tummy
Perhaps because we often hide our tums, when it's touched sensuously it feels a bit naughty and can be a big turn on.
What he can do: First of all, don't worry about any stretchmarks or love handles. Relax, lie back and enjoy. Ask him to very gently kiss and stroke your tummy, kiss and caress it.
Oooh rating: Butterflies in your tummy and then some! 7/10.