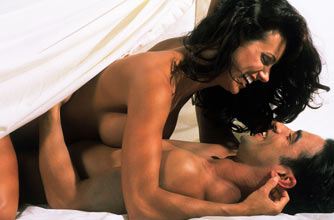 Foreplay focus: Armpits and boobs
Any area of the body that has pubic hair is particularly sensitive.
What he can do: Ban him from touching your nipples and instead get him to kiss, nibble and gently blow on the skin around your armpits and under your breasts. Hot and cold sensations work well on this area so ask him to pop an ice cube in his mouth or to try a warming massage oil.
Oooh rating: Warn the neighbours that they might be kept up! 7/10.