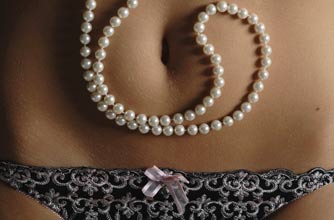 Foreplay focus: Bellybutton
The bellybutton is extremely sensitive and there are nerves that run down to your groin.
What he can do: Slowly circle your bellybutton with his fingers. If you like it he can start licking your bellybutton and gently insert his finger in and out, rubbing it firmer and kissing harder.
Oooh rating: Will stoke up the fire, or make you giggle - who knows! 6/10.