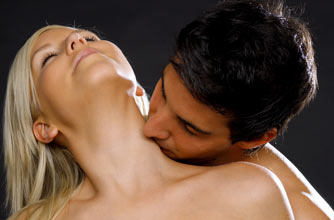 Foreplay focus: Neck
This erogenous zone can send shivers down your spine, literally, as the nerves around this area are connected to the nerves in your genitals.
What he can do:
Start by drawing very small circles with his finger along the collar bone and make those circles bigger. Move from your collarbone to your neck, kissing and licking.
Oooh rating:
You'll have to be peeled off the ceiling. 9/10