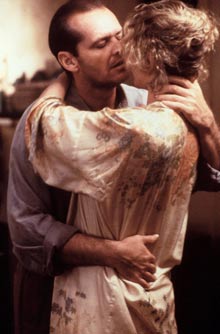 Kissing tips - Morning kiss
Kissing doesn't need to just be a nocturnal pursuit, just look at Jack Nicholson and Jessica Lange first thing in the morning! Believe it or not the morning can be a great time to get frisky - especially if he's up for it!
Do it yourself:
Make extra time in bed in the mornings and wake him up with a kiss. Start off gently as he wakes up, then turn up the passion into a full on snog. You'll both start the day with a spring in your step!
Where to next?
-
Have amazing sex
-
Foreplay tips