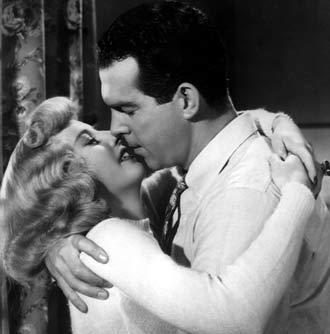 Kissing tips - The full on pash!
Make your kisses extra erotic by using your whole body to embrace your fella! Check out the way film noir femme fatale Barbara Stanwyck squeezes her man and how tightly he holds her back. Sizzling!
Do it yourself: Go in for a kiss with your man and slowly pull him closer and closer. Wrap your arms around his shoulders and press your whole body against him. As you kiss, you'll feel him getting increasingly turned on and passion soaring!