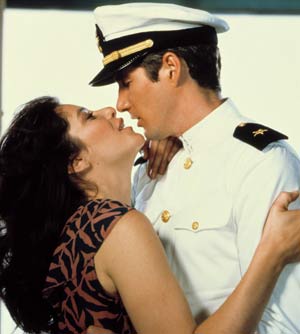 Kissing tips - Role play
You only have to look at this picture to get butterflies in your stomach! An Officer And A Gentleman has to be one of the hottest romantic movies, with Richard Gere stealing our hearts in his sexy uniform.
Do it yourself: There's no reason your man can't be an officer too - or whatever turns you on! Get him to dress up and get into character. Hold out on that kiss until you can't hold it anymore!