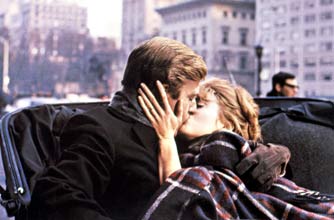 Kissing tips - The long pash
Look at how passionate and loved up Jane Fonda and Robert Redford look with their long, sizzling kiss!
Do it yourself: Settle down on the sofa with your guy. Squeeze him closer and closer and bring your face next to him. Make eye-contact with him and begin to kiss. Lean back and let him take the lead. Keep the kiss going for as long as you can. Use your hands to caress him.