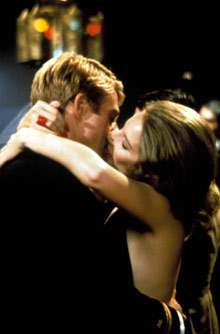 Kissing tips - The emotional snog
Show me a woman who can watch The Way We Were without a box of tissues! This kiss is frought with emotions as they both realise they'll never be able to be together.
Do it yourself: Now we're not suggesting you dump your man and then kiss him, but when things are getting emotional - if there's a row, or you're feeling stressed, go in for a full on kiss and you'll have guaranteed fireworks!