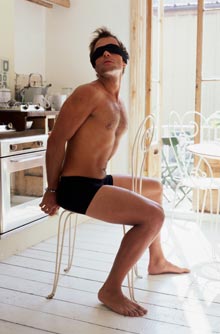 Sex position tips
If you're feeling extra shy about your body, try these sex position tips:
- Underwear:
There's nothing wrong with keeping some underwear on during sex (as long as it's
sexy undies
) - he'll find it hot!
- Lighting:
Go for mood lighting as this will soften your shape. Use lamps and candles
- Blindfolds:
If you're feeling particularly self-conscious, try blindfolding him. That way you'll really be able to enjoy yourself!
- Stretch:
In the missionary position, try stretching your arms above your head as this will elongate your torso and make it look thinner
- Foreplay:
Build up your confidence with our
foreplay tips