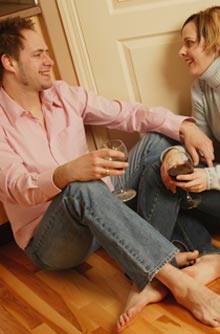 10. You shall make time to talk!
Do you sometimes feel that you're talking to a brick wall? It goes without saying that talking in relationships really matters, but this doesn't mean you should have deep conversations all the time, having light-hearted and chatty banter is just as important and will really help improve things between you.
Relationship advice:
It may sound obvious but do you ask each other questions? Make more regular time to talk and catch up with each other! Find out what's going on at work, with friends and family, and try and learn new things about each other. Unwind together over a drink or a meal.
Talking tips
Where to next?
-
More relationship advice!
-
Sex tips