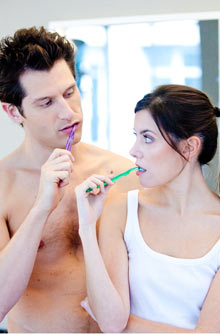 2. You shall give each other space!
Just as important as spending quality time together is making sure you're not under each others' feet all the time! You both need your space to peacefully live together and understanding when the other person just wants to be alone is such an important part of your relationship (not to mention great for avoiding arguments!).
Relationship advice: Communicate with each other - make it clear when you just want to be alone, and help your partner understand that it's okay for you both to have some me-time.