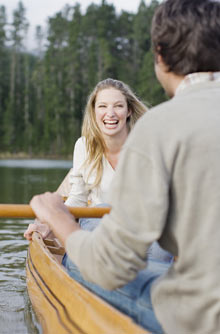 5. You shall do fun things together!
It's a fact, we all need things to look forward to. It's so easy to get bogged down with the worries and stresses of daily life but making plans and giving yourself treats is a great way to get through the week.
Relationship advice: Sit down with your fella and chat about the things you'd both like to do together. Get your calendar out and write them in! And they needn't be things that cost the earth, from picnics and boating, to cinema and walks, make sure you do at least one or two fun things a month!