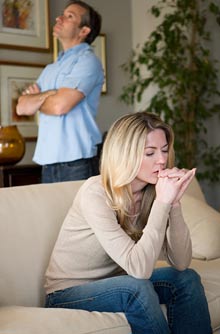 7. You shall never argue again!
Okay, so this might be a bit of a tall order and while it's rare to find a couple who don't row, there are ways to avoid arguments and prevent them from escalating. It's important to accept the things which make you and your partner different - even if they drive you crazy sometimes! Follow our rules of
arguing in a relationship
to help you cope with any potential conflicts
Relationship advice:
Try tacking the general bickering or silly disagreements first, then start to address the bigger problem areas. If necessary don't be afraid to seek professional help - it could really help to get an outsider's advice.