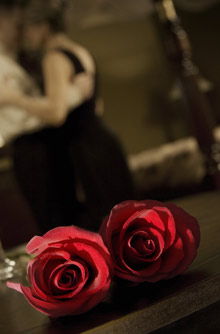 9. You shall make your bedroom a love-nest!
Clear away the clutter and hoover up the dustbunnies! To keep your love-life on track, make sure your bedroom is a haven of tranquility and love and not a dumping ground for his dirty pants and socks! Having a nice space to enjoy some intimacy with your fella is great for your sex life.
Relationship advice: Try redecorating your bedroom or just having a big clear-out every so often. Even adding a few touches like some candles or cushions can help! Make sure your bedroom is a space you both feel comfortable and sexy in and enjoy spending time in there together.