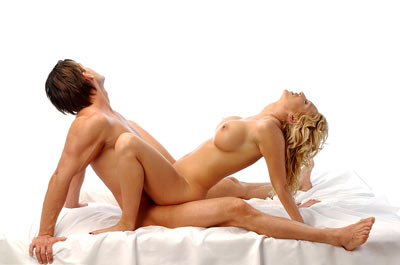 The loaded gun
Give your man a special dance he won't forget in a hurry!
Get into position: Your fella sits on the bed and leans back on his arms. Straddle him and lean back on your arms. Build up a sexy momentum by thrusting and leaning simultaneously.
Sheet-ripping moment: A great position to hit the G-spot jackpot!