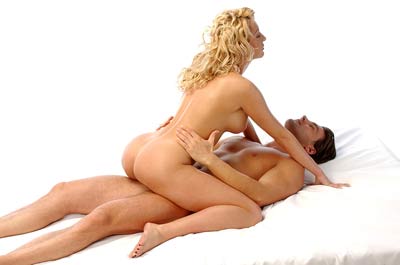 Jumping jockey
Take control of your man and get on top!
Get into position: An oldie but a goodie! This is an easy position, simply get on top of your fella, let him enter you and rock the night away. Pin his hands down to really let him know who's in charge!
Sheet-ripping moment: You call the shots - great for deep thrusting penetration!