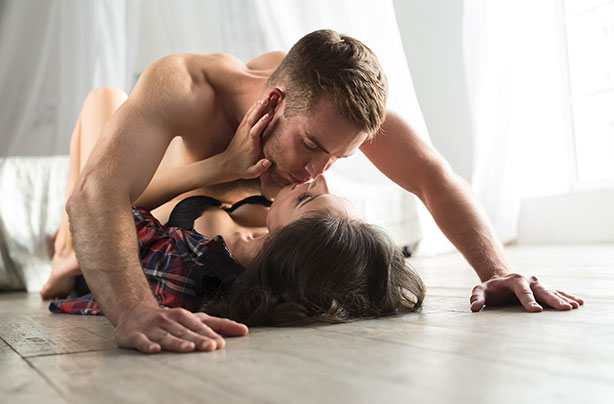 Women's top sex fantasies revealed!
Many women might deny having any sexual fantasies, but if you really think about it you've probably had a few - and yes that fantasy of being seduced by your favourite film star does count!
Surprising data comes from the British sexual fantasy research project that shows 56 per cent of women have looked at pornography. And that's not the only thing - women fantasise about other sexual situations, with 62 per cent of Brits having had a fantasy about being either dominant or submissive in the bedroom.
Films like Fifty Shades of Grey may have something to do with the high percentage of Brits fantasies. The trilogy was bought by 125 million people, making it the most successful publication ever. And a book this popular is sure to have an effect on its readers.
According to research, lingerie have sales increased since the book was published with women trying to seduce their partners into the naughtier side of sex. And the same happened with sex toys - which saw a huge leap - with sales increasing by 400 per cent when the book first became popular. And that accounted for everything - from love beads to whips and vibrators to handcuffs.
Sexual fantasies don' have to be anything too extreme and most of the time they can be acted out with your partner. If you're feeling a little nervous, have a couple of drinks with your other half and talk through what you would both want and don't want. Try and be as honest as possible and make sure you say no to things you don't feel comfortable with - sex is about enjoying yourself.
But what are the top sexual fantasies for women? (and how can we act them out?)