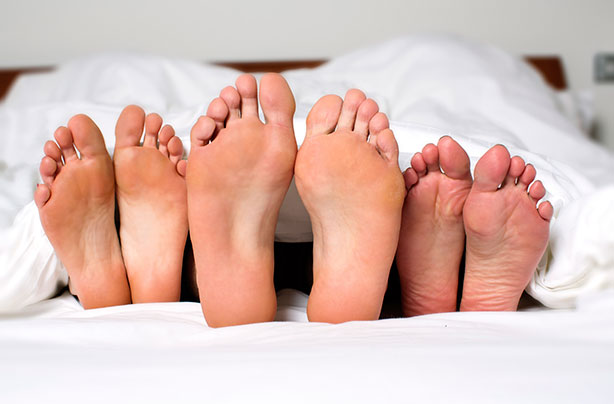 Sex fantasy: A threesome
What it means
A threesome is when you invite another man or women into the bedroom with your partner. Many people believe that it's just a male sex fantasy but lots of women admit to fantasising about them too! Whether it's because we'd like to experiment with bisexuality or if it's the thought of two people trying to please us, threesomes are a hot fantasy.
How to act it out: Even though this is a great fantasy, the reality could be less sexy. If you're inviting another women or man into the bedroom you have to make sure you've thought about it properly - would it make you jealous if your boyfriend or husband was all over another woman or would your partner hate it if you were enjoying sex with another man?
Talk about it before hand and how it would make you both feel. If you are both fine with how you would feel afterwards then its time to make this fantasy a real life one! If you're wondering how to find a willing person, dating websites are a good start, set up a profile for both of you being honest about what you want, on a dating app like OkCupid or Plenty Of Fish.
Or if you're feeling brave and have always wondered if one of yours or his friends (and you don't think it would spoil your friendship) are like in the bedroom then ask them to join you.