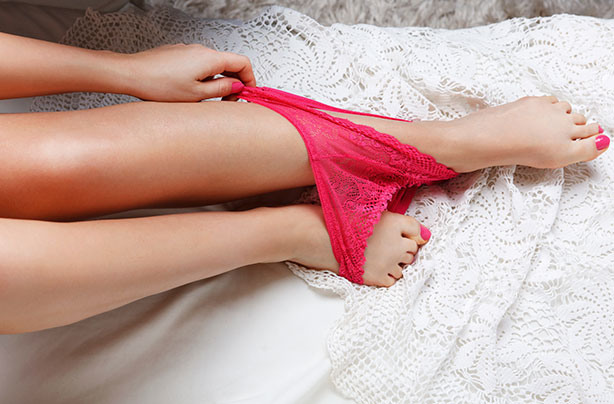 Sex fantasy: A striptease
What it means:
Sexily stripping in front of your partner. All women love to feel sexy and there's nothing more powerful than having someone's undivided attention. Doing a strip for your man can do wonders for your sex life not to mention your confidence in bed.
How to act it out: Normally you end up ripping each others clothes off or are already in bed so this is a sure fire way to drive him crazy. Choose something sexy to wear, that you feel comfortable in, but is also easy and sexy to take off. Dim the lights and put on some seductive music that will get you both in the mood, then slowly start to strip while you make eye contact with them. Keep the strip slow and add in a few dance moves if you're feeling confident. Tease him as you strip off each item and then finally let him have you once he's all worked up.