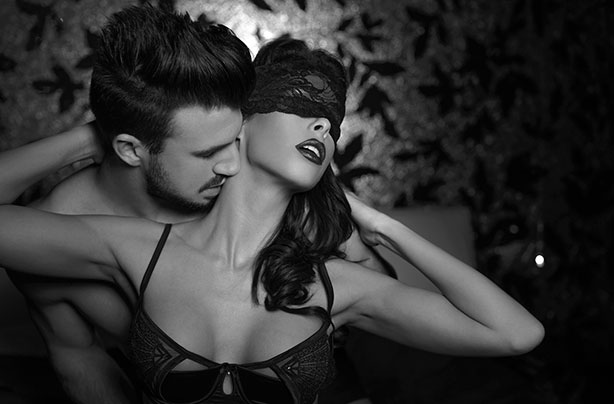 Sex fantasy: Bondage
What it means:
If you've ever read Fifty Shades, then you'll know how popular bondage fantasies can be. Bondage fantasies can range from a bit of blindfold fun to full on shackles and nipple clamps.
How to act it out: If you're a bondage beginner, keep it simple to start with and try visiting an adult shop to see what's out there. Start with something light like handcuffs and blindfolds. Don't scare yourself or your partner off by talking about whips or paddles when you first start - it will only put you both off. Whatever you and your partner are into, there's sure to be some bondage props for you!