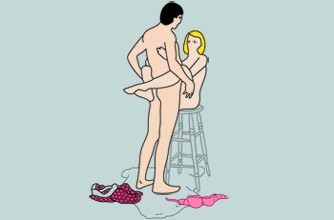 No. 48 - Love temple
You'll need a high stool or a higher table top for this one. Grab him round the waist with your legs and pull him in
Supercharge it: Not one for the bedroom - make sure your family aren't around, and then you can really let your hair down!