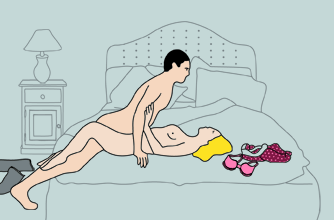 No. 43 - Ride the slow train
If position 44 is a bit uncomfortable, this is the sex position for you! It's a bit like the missionary position but the angle is slightly different, getting his pelvic bone in on the action.
Supercharge it: Raise your legs to get even deeper penetration.