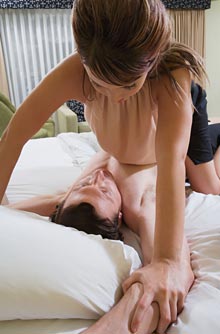 No. 10 - Pinned down
Take charge of your man and pin him to the bed. If you're really feeling naughty, why not use handcuffs or gentle ties on him
Supercharge it: While he's tied to the bed do a strip for him and then touch yourself.  Not being able to touch you will drive him wild in a good way!