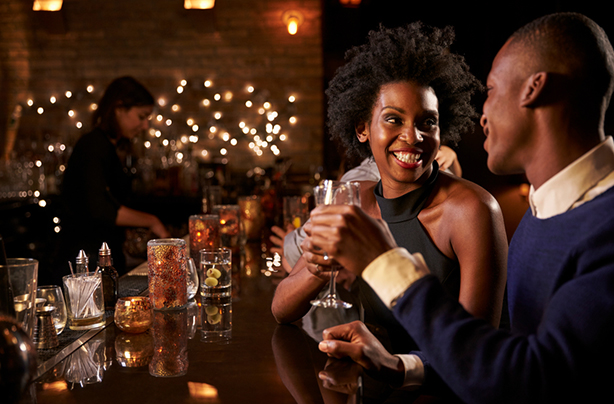 How to orgasm: Step 2 - Build up the tension with a date night
Half the fun of sex is thinking and talking about it, so, before heading straight to the sack, take time to wine, dine and chat to your man. Even going out for a meal or sitting in the cinema can be foreplay.
A gentle stroke here and a nibble on his ear there, will all help to build up to an explosive orgasm once you're back in the safety of the bedroom. You can even send naughty messages and emails throughout the day to ramp up the tension even more.
Reading sex stories or watching a sexy film or porn together is a great way to build up your expectations even further. Try doing these things without touching each other to really get your pulses racing.