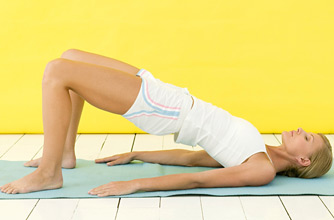 Orgasm step 4: Do your Kegel exercises
Research shows that women who regularly do their Kegel exercises experience orgasms more easily, more frequently and more intensely. So this one sounds like no brainer to us!  Find your muscles by stopping your pee mid-flow – these are your pelvic floor muscles.

To do your pelvic floor exercises simply squeeze those muscles as hard as you can and hold them. Do this three or four times a day.