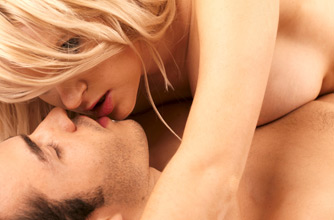 Orgasm step 5: Woman on top
There are certain sex positions perfect for female orgasm and being on top is a great for three reasons. Firstly, you're in control so you can really make sure that you're getting exactly the right angle to reach orgasm. Secondly, grinding against a man's pubic bone will create clitoral stimulation and thirdly, if he also takes some time to caress your breasts, you'll be ready to explode!

And if all that doesn't get you going the look on your man's face while he's looking at your body is bound to get you over-excited.