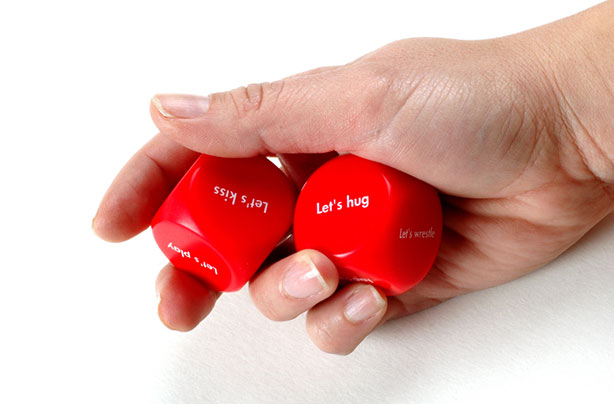 Sex toys for couples: Kinky games
If you thought you were past the age of playing games, think again.
A
bedroom dice
is an exciting way to bring a little fun to your sex life, without much effort. The dice have parts of the body on one and erotic actions on the other, so all you have to do is roll them and see what sexy task you have to complete.
You can also choose between the romantic dice or the erotic dice, depending on how frisky or how loving you and your partner are feeling.
It's also the perfect sex toy to take away on a romantic weekend away - the dice fit anywhere!
Anything is possible, and you're guaranteed a steamy night in.
Buy Now: Bedroom dice from Amazon.com