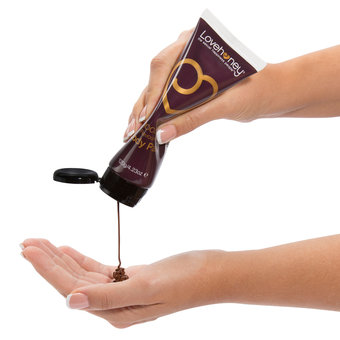 Sex toys for couples: Edible body paint
Forget about dessert and lick
tasty sauce
straight off your man?s body instead.
This delicious sex toy is especially appropriate if you have a sweet tooth. Forgo a little something sweet after a romantic dinner and move to the bedroom right after.
Drip the chocolate sauce all over your partner and start foreplay by slowly licking it from where he would least expect it. Then start moving to the more obvious erogenous spots, until he can no longer wait to start the real action.
When using edible body paint, make sure you really take your time, as the anticipation is key in the seduction game - the longer you take, the better the end result will be.
Buy Now: Edible body paint from Amazon.com