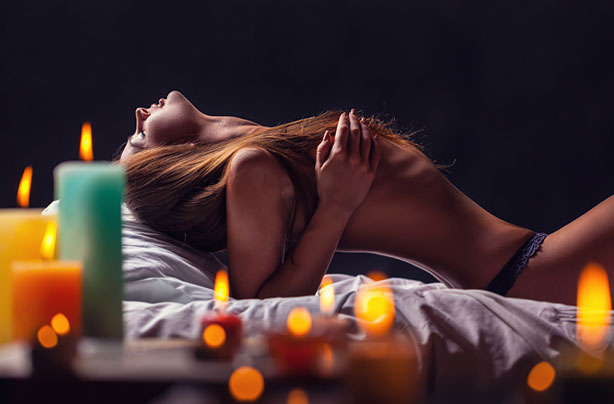 Sex toys for couples: Hot candles
If you like lighting candles to set the mood, you'll certainly enjoy this sexy foreplay accessory.
Instead of getting a normal candle, try one that you can use to have fun with after you're done with the scent. Dripping hot wax over your partner's naked body is a great way to get you both turned on for the main event.
Wait until the candle starts melting and once the mood is set, use the hot melted wax for a sensual massage - try this
sexy passion fruit candle
on a romantic night in or on a special occasion.
He'll love getting a massage from his personal masseuse!
Buy now: Kama Sutra Passion Fruit Massage Candle from Amazon.com