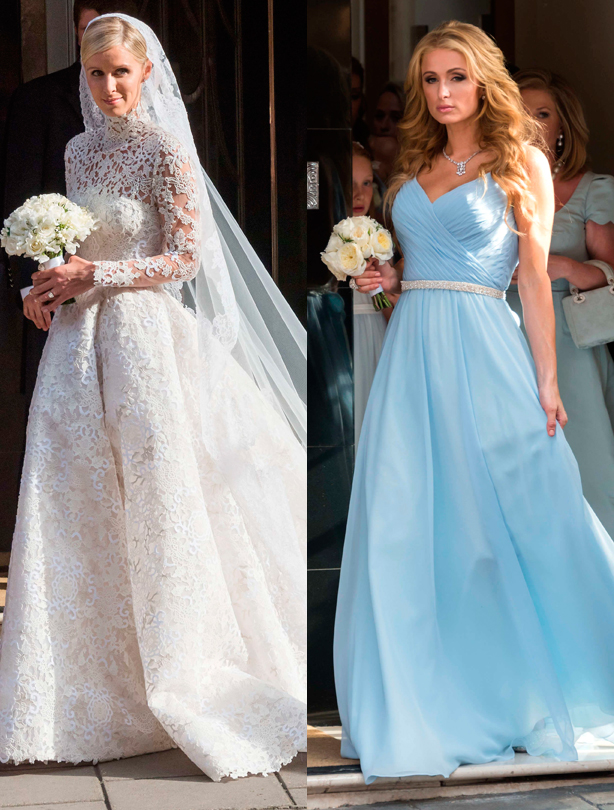 Celebrity weddings: Nicky Hilton and James Rothschild
Nicky Hilton tied the knot with her English groom, James, at Kensington Palace on 10th July, and who else could have been her bridesmaid but big sister Paris?

The bride wore an incredible £50,000 Valentino dress, with lace detailing and a long train - a detail that caused her a spot of bother when a Bentley parked on top of it as she left her hotel to attend the ceremony!

Paris, meanwhile, sported a periwinkle blue gown with a sparkly waist belt - and with her long blonde locks and fair complexion, we couldn't help thinking it looked rather like she was channeling her inner Elsa...

According to reports, the wedding was a lavish affair, with huge bunches of white peonies and crates of champagne spotted being carried into the wedding venue, and a leaked menu revealing that the guests feasted on crab, lobster, fillet of beef and caviar. Well, a Hilton family wedding was hardly going to be low-key, was it?