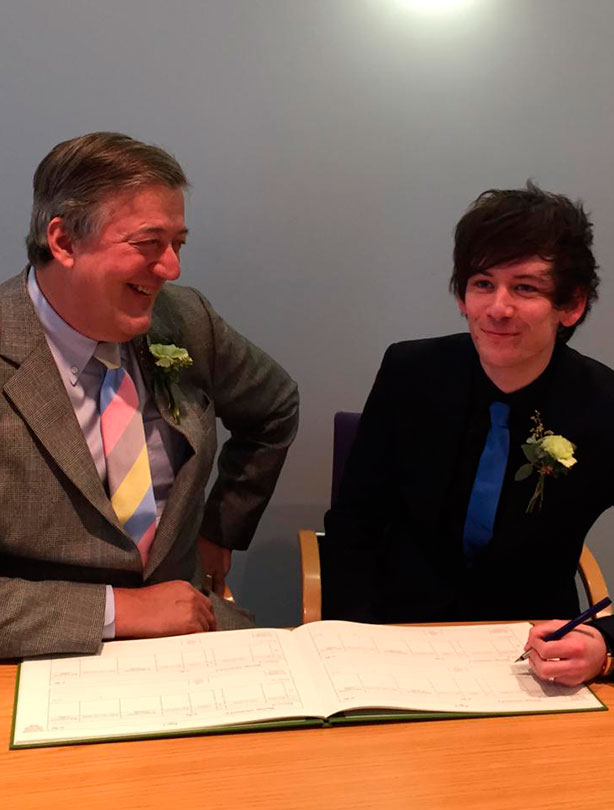 Celebrity weddings: Stephen Fry and Elliot Spencer
It was only two weeks ago that funnyman Stephen Fry, 57, announced that he planned to marry his 27-year-old writer boyfriend Elliot Spencer, and yesterday the couple tied the knot!

Sharing a photo of the happy couple signing the register in Dereham, Norfolk, Stephen added the sweet caption:

'Gosh. @ElliottGSpencer and I go into a room as two people, sign a book and leave as one. Amazing.'

The couple are thought to have started their relationship last year.

Congratulations Stephen and Elliot!