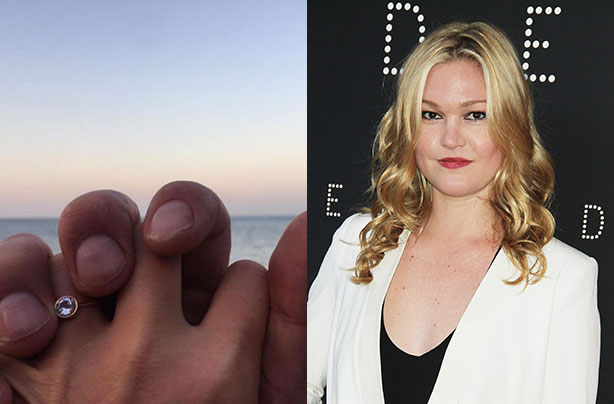 Celebrity engagement rings: Julia Stiles
Looks like our favourite 90s movie star really did have a very special Christmas indeed...

Julia Stiles shared the happy news of her engagement to boyfriend Preston Cook in her Instagram account, showing off a glimpse of her beautiful ring and captioning the photo 'Best Christmas ever!'

The proposal took place in a at a private residence in Colombia, where the lovebirds went for the Christmas break, and from the background in the picture it may have been at sunset. How romantic!

The 10 Things I Hate About You star met her camera assistant fiancé when they were both working on the set of thriller Go With Me in 2014.

Congratulations to the happy couple!