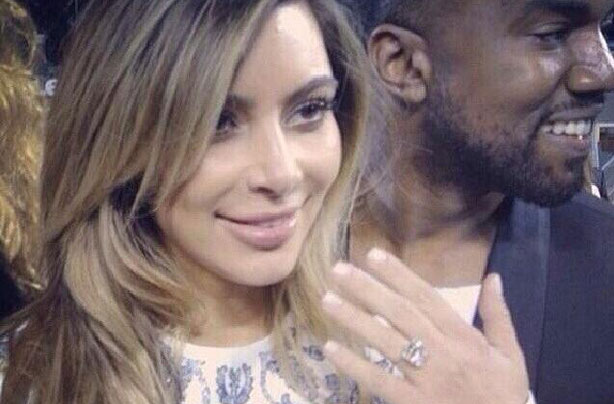 Kim Kardashian
Well, it didn't take long for Kim Kardashian to start showing off her rock! After agreeing to marry boyfriend Kanye West following an elaborate proposal at a baseball stadium on her 33rd birthday, it seems newly-engaged Kim couldn't wait to be photographed with her dazzler.
And we can't say we blame her! The 15 caret diamond ring was designed by celebrity jeweller and close family friend of the Kardashians Lorraine Schwartz. We love the simple square design and can't wait to see more pictures.
Good work Kanye - you chose well!