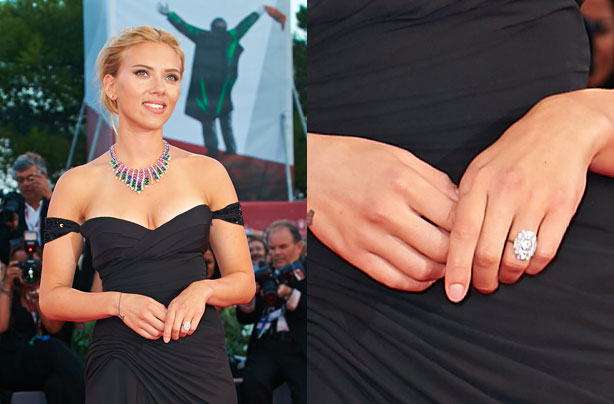 Scarlett Johansson
We've got to say, we are loving this Art Deco style ring that Scarlett has been showing off on the red carpet. The actress was pictured with the dazzler on her finger at the Venice Film Festival where she was promoting her latest film, Under the Skin.

And, isn't it just a beautiful design! We think her fiancé, Romain Dauric, who is a French journalist, picked the perfect ring for Scarlett.

Congratulations to them both!