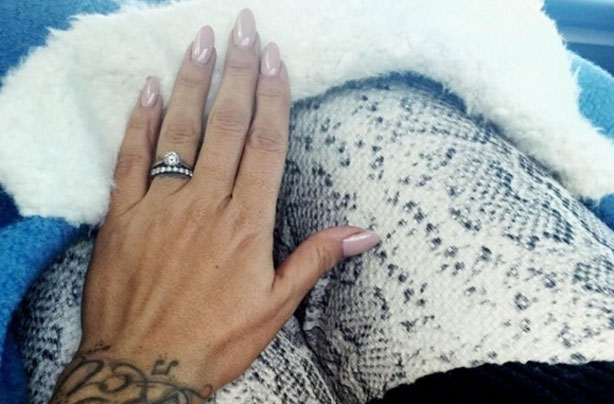 Jodie Marsh
She tied the knot back in August, but it's taken Jodie Marsh three months to show us her engagement ring!

A fresh manicure was Jodie's perfect excuse to share this snap of her sparkly wedding and engagement rings on Instagram, and wow!

Her wedding to James Placido in Barbados came as a surprise for fans as no-one knew she was even dating. Explaining the reason behind all the secrecy, the glamour model said: 'We love each other so much and we wanted to get married for US, not for anyone else.'

'We didn't want a big fancy do, nor did we want a fuss or any attention. We wanted a simple, intimate, beautiful ceremony... We also kept it a secret because we believe in true love and we wanted our wedding to be about US and nothing else.'

Fair enough Jodie! We're not jealous of that beautiful ring at all...